Author Details ( * ) denotes Corresponding author

1.

*

K. V. Bhanumurthy, Professor, USME, Delhi Technological University, Delhi, India (bhanumurthykv@yahoo.com)
2. Sonia Goel, Associate Professor, Economics, Ramjas College, Delhi, India (sonia111973@gmail.com)
The paper examines the market microstructure - A descriptive study of the nature and structure of the Indian money market. For the empirical analysis we have studied each of the four sub-markets of the money market (Commercial Paper(CP), Certificate of Deposit(CD), Call rate(CMM)and T-Bills). Our paper looks at the qualitative aspects, the granular view of the Indian money market. It studies the overall trends, growth rates and index of interest rates of the four submarkets of the Indian money market. The paper clearly shows that the short-term interest rate follows almost the same pattern; breaks occur in a similar fashion. We attribute this decline to change in market microstructure which is a consequence to the liberalization of the money market. The growth analysis is done with the help of semi-log equations, structural breaks to study the overall growth rates for different markets. It is evident from the paper that on the whole, there has been a declining trend in the money market rates, with some differences between sub-periods. The overall and period-wise trends and growth rates also exhibit similar patterns amongst the four short-term interest rates, where all rates are falling.
Keywords
Money market; Market micro structure; Short-term interest rate; T-bills, Call money; Commercial paper; Certificate of deposits.
Baumol, W. J. (1952). The transactions demand for cash-An inventory theoretic approach. Quarterly Journal of Economic, 66(4), 545-556.
Bhanu Murthy, P. K., & Choudhary, D. M. (2019). Market microstructure: An analysis of Indian life insurance. Bimaquest, 19(2). Retrieved from http://bimaquest.niapune.org.in/index.php/bimaquest/article/view/60.
Bhanumurthy, K. V., & Singh, A. K. (2012). IPO market microstructure: Who are the gainers and who are the losers?. Business Analyst, 33(1), 65-93.
Bhole, L. M. (2004). Financial Institutions & Markets. New Delhi: Tata McGraw Hill Publishing.
Cook, T. Q. (1986). Instruments of Money Market. Federal Reserve Bank of Richmond. Retrived from: (https://www.richmondfed.org/-/media/richmondfedorg/ publications/research/special_reports/instruments_of_the_money_market/pdf/full_publication.pdf)
Gujarati, Damodar. N. (1995). Basic Econometrics. Third edition. New York: McGraw Hill.
Gupta, S. B. (2000). Monetary Economics. New Delhi: S Chand.
Joshi, H. (1998). Liquidity effects on the term structure of Government securities Market in India. Reserve Bank of India Occasional Papers, 19(4).
Keynes, J. M. (1936). The General Theory of Employment, Interest and Money. London: Macmillan.
Kidwell, D. S. Richard L. P., & David W. B. (1997). Financial Institutions, Markets and Money. Forth Worth: Dryden Press.
Madhavan, A., 2000. Market Microstructure: A survey. Journal of Financial Markets, Elsevier, 3(3), 205-258.
Mishkin, F. (1992). The Economics of Money, Banking and Financial Markets. In Scott Foresman (Ed.), Massachusetts Institute of Technology. London.
Mohan, R. (2006). Coping with Liquidity Management: A practitioner's view. RBI Bulletin, April.
Mohan, R. (2007). Development of financial markets in India. Monetary and Credit Policy of RBI. May.
Mukhopadhyay, T. (2009). A study on microstructures in Indian foreign exchange market and the role of central bank. Global Academic Society Journal: Social Science Insight, 2(6), 4-23.
Nadler, M., Heller, S., & Shipman, S. S. (1955). The Money Market and its Institutions. New York: Ronald Press Company.
Narasimham, M. (1991). Report of the Committee on the Financial System. Reserve Bank of India. Mumbai.
O'Hara, M. (1995). Market Microstructure Theory, Blackwell: Oxford.
Parmar, R. (2002). Empirical Characterization of Call Money Market in India. Retrived from http://ssrn.com/abstract=290559.
Patil, R. H. (2003). Collateralized lending and borrowing obligations. In Susan Thomas (Ed.), Derivatives Market in India (pp 221- 242). Invest India-tata mcgraw-hill.
Reddy, Y. V. (1999). Financial sector reform: Review and prospects. RBI Bulletin; January; pages 33-43.
Reddy, Y. V. (2000). Monetary and Financial Sector Reforms in India.. New Delhi: UBS publisher.
Reserve Bank of India. (2002). Monetary and financial sector reforms in India: A practitioner's perspective. RBI Bulletin, May.
Tobin, J. (1958). Liquidity Preference as Behavior toward Ris. Review of Economic Studies, 25(2) 65-86.
Vaghul, N. (1987). Report of the Working Group on the Money Market. Reserve Bank of India. Mumbai.
Serials and Data Sources
Annual Policy Statement, Various issues, RBI, Mumbai.
Handbook of Statistics on Indian Economy, Various issues, RBI, Mumbai.
Master Circulars, Various issues, RBI
Midterm Review of Monetary and Credit Policy, Various issues, RBI.
Monthly Bulletins, Various issues, RBI.
Report on Currency and Finance, Various issues, RBI.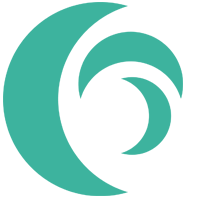 Abstract Views: 24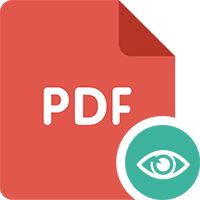 PDF Views: 17