International Research Conference 2021 on Innovative Strategies in Business Management and Technology in the Emerging Scenario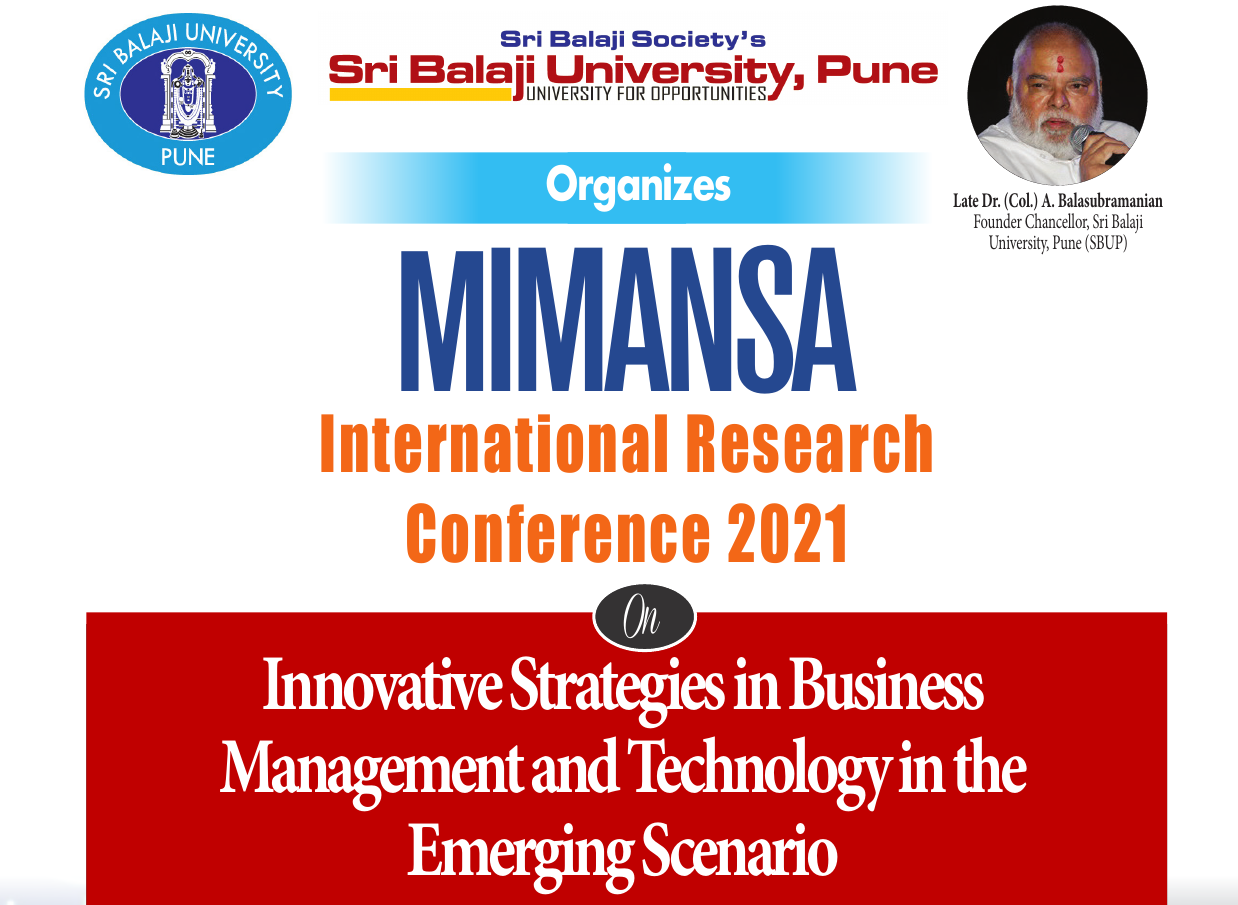 ABOUT THE CONFERENCE
Mimansa Research Conference endeavours to present a confluence of the best of minds in academia and industry on contemporary topics of relevance in the domain of Business Management and Technology. The multidisciplinary conference will provide a holistic and comprehensive understanding of opportunities and challenges facing us. Mimansa, as embodied in its name aims to foster a scientific temper, spirit of enquiry and profound reflection. High quality research papers and case studies describing original and unpublished results of conceptual, constructive, empirical, experimental, or theoretical work in all areas of Business Management and Technology are cordially invited for presentation at the two day conference.