Author Details ( * ) denotes Corresponding author

1.

*

Divyansh Jain, Ph.D. Scholar (AshtangYoga), Lakulish Yoga University, Ahmadabad, Gujarat, India (ssdivyanshjn20@gmail.com)
Purpose: To present study the impact of yoga intervention on exam anxiety, mindfulness, attention, and memory in school-going children.
Methodology: The study started with the camp organized by a Principal of RA. Geeta Sr. Secondary School. The study population was taken from those interested to take part in the one-month yoga intervention on their own will both male and female with the age range of 13 to 15 years. Among the 80 students collected data, 40 subjects attended the one-month yoga intervention program. The intervention included seated mindfulness, breathing, loosening exercises, asana, and relaxation techniques. The pre-data were collected 1st day before the intervention, on the 30th day from the first day of the intervention. Test anxiety, mindfulness, attention & memory test were assessed before and after the intervention. Data were analyzed using R-Studio.
Findings: Exams were recognised as a big source of concern to many children, and the overall prevalence of exam anxiety shows to be increasing, possibly due to increased exams in schools and pressure of studies. Previous studies have reported the effects of Yoga in school-going children showing physical, cognitive, emotional, memory, attention, and mindfulness benefits.
Research limitations: The study was limit to Grade 8&9, 13-15-year-old girls and boys who could do asana. The study excluded those who could not do asana due to physical challenges.
Implications: Present outcomes propose that the yoga-based intervention illustrated a positive effect on examination anxiety, mindfulness, attention; and memory in school children. Yoga-based group of participants has shown better confront in exam anxiety, enhance mindfulness, attention; and memory. These yoga practices can be suggested to school-going children for better performance in academics and to attain joyful learning.
Keywords
Exam anxiety; Mindfulness; Attention; Memory; Yoga; School-going children
Kaley-Isley, L. C., Peterson, J., Fischer, C., & Peterson, E. (n.d.). Yoga as a Complementary Therapy for Children and Adolescents: A Guide for Clinicians. Psychiatry (Edgmont), 7(8), 20.

Nanthakumar, C. (2018). The benefits of yoga in children. Journal of Integrative Medicine, 16(1), 14–19. https://doi.org/10.1016/j.joim.2017.12.008

Natu, M. V., & Agarwal, A. K. (n.d.). Testing Of Stimulant Effects of Coffee on The Psychomotor Performance: An Exercise In Clinical Pharmacology. 4.

Review of Publication manual of the American Psychological Association, sixth edition. - Psy NET. (n.d.). Retrieved October 5, 2021. https://doi.apa.org/doiLanding?doi=10.1037%2Fa0020345

Suinn, R. M. (1969). The STABS, a measure of test anxiety for behavior therapy: Normative data. Behaviour Research and Therapy, 7(3), 335–339. https://doi.org/10.1016/0005-7967(69)90018-7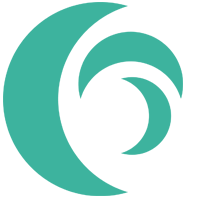 Abstract Views: 2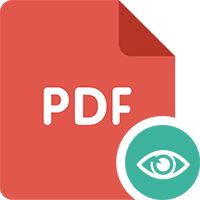 PDF Views: 84