Author Details ( * ) denotes Corresponding author

1.

*

Ravinder Rena, Professor, Faculty of Economic and Management Sciences, NWU Business School, North-West University, Republic of South Africa (ravinder.rena@gmail.com)
2. Ifeanyi Mbukanma, Postdoctoral Research Fellow (Economic Sciences),, Faculty of Economic and Management Sciences, NWU Business School, North-West University, Republic of South Africa (lyonifeanyi@yahoo.com)
Purpose: The aim of this paper is to explore the growth of Indian's Foreign Direct Investment (FDI) equity inflow amid Covid-19 outbreak.
Design/methodology/approach: In-depth review of current and previous literatures from journals and periodic publications of legitimate organizations both local and international on the evolution and the trend of Covid-19 pandemic as well as it impacts on Indian's FDI was conducted.
Findings: The findings however revealed a major drop in net FDI flows globally, but on the contrary, a significant increase was recorded in India. Secondly, key sectors such as services sectors, computer software and hardware, telecommunications, trading, automobile, construction development, chemicals, and pharmaceuticals was revealed to have attracted the maximum FDI inflow to India amid the Covid-19 pandemic.
Practical implications: The study recommended that a cohesive policy that further strengthens FDI by identifying and creating incentives for other main industrial sectors could further promote the continued attractiveness of FDI to India.
Originality/value: The current study is an original contribution in the field of FDI inflow in India amid the COVID pandemic.
Keywords
Covid-19 Pandemic; Foreign Direct Investment; Economic Growth; India


Arain, H., Han, L., Sharif, A., & Meo, M. S. (2020). Investigating the effect of inbound tourism on FDI: The importance of quantile estimations. Tourism Economics, 26(4). https://doi.org/10.1177/1354816619859695


Chakraborty, I., & Maity, P. (2020). COVID-19 outbreak: Migration, effects on society, global environment and prevention. Science of The Total Environment, 728. https://doi.org/10.1016/j.scitotenv.2020.138882


Dunning, J. H., & Lundan, S. M. (2008). Institutions and the OLI paradigm of the multinational enterprise. Asia Pacific Journal of Management, 25(4), 573–593. https://doi.org/10.1007/s10490-007-9074-z


Ifeanyi Mbukanma, R. R. L. U. I. (2020). Surviving Personal Financial Strain Amid Covid-19 Outbreak: A Conceptual Review of South African Context. Acta Universitatis Danubius. Economica, 16(2), 176–191.


Ketteni, E., & Kottaridi, C. (2019). The impact of regulations on the FDI-growth nexus within the institution-based view: A nonlinear specification with varying coefficients. International Business Review, 28(3), 415–427. https://doi.org/10.1016/j.ibusrev.2018.11.001


King, W. R., & He, J. (2005). Understanding the Role and Methods of Meta-Analysis in IS Research. Communications of the Association for Information Systems, 16. https://doi.org/10.17705/1CAIS.01632


Nicola, M., Alsafi, Z., Sohrabi, C., Kerwan, A., Al-Jabir, A., Iosifidis, C., Agha, M., & Agha, R. (2020). The socio-economic implications of the coronavirus pandemic (COVID-19): A review. International Journal of Surgery, 78. https://doi.org/10.1016/j.ijsu.2020.04.018


OECD. (2020). Foreign direct investment flows in the time of COVID-19. https://www.oecd.org/coronavirus/policy-responses/foreign-direct-investment-flows-in-the-time-of-covid-19-a2fa20c4/


Ozili, P. K. T. A., & Arun, T. (2020). Spillover of COVID-19: Impact on the Global Economy. SSRN Electronic Journal. https://doi.org/10.2139/ssrn.3562570


Reserve Bank of India. (2020). Annual Report on Economic Review. https://m.rbi.org.in/Scripts/AnnualReportPublications.aspx?Id=1315


Singh, S. (2019). The fourth industrial revolution, women engineers and SDGs: an exploratory study with special reference to India. APNN19, September, 22. https://www.researchgate.net/profile/Seema_Singh23/publication/337136765_The_fourth_industrial_revolution_women_engineers_and_SDGs_an_exploratory_study_with_special_reference_to_India/links/5dc653914585151435f7fbe3/The-fourth-industrial-revolution-women-e


UNCTAD. (2021). Investment Trends Monitor. https://unctad.org/system/files/official-document/diaeiainf2021d1_en.pdf


Zameer, H., Yasmeen, H., Zafar, M. W., Waheed, A., & Sinha, A. (2020). Analyzing the association between innovation, economic growth, and environment: divulging the importance of FDI and trade openness in India. Environmental Science and Pollution Research, 27(23). https://doi.org/10.1007/s11356-020-09112-5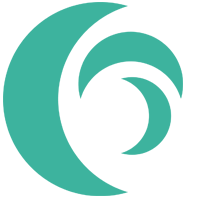 Abstract Views: 40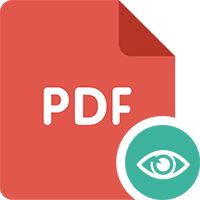 PDF Views: 97