Author Details ( * ) denotes Corresponding author

1. Koushik Das, Assistant Professor, Chandidas Mahavidyalaya, Birbhum, West Bengal, India
2.

*

Himanshu Sekhar Rout, Reader, Department of A&A Economics, Utkal University, Bhubaneswar, Odisha, India (hsrout1970@gmail.com)
Ensuring food security is not only the responsibility of the national government but the right of the common people of the nation. In order to keep track of the issue, the Indian government has decided to undertake bulk procurement of basic food crops like paddy, wheat and coarse serial; and distribute them to the downtrodden people at a very nominal price. In this paper, we have applied Computable General Equilibrium (CGE) modelling based on India's Social Accounting Matrix (SAM) to study the impacts of trade liberalisation and food subsidy policies on the macroeconomic variables. We find that, subsidy policy in basic food crops like, paddy, wheat and coarse cereals along with some reallocation of budgetary expenditures in other developmental activities will certainly reduce food insecurity, destitution and hunger among the targeted population. This will increase overall social welfare as in the whole process of food transfer mechanism, the upper tier of the urban and rural population will have to sacrifice less than the welfare gain enjoyed by the targeted rural and urban population. ​
Keywords
Food Security, Social Accounting Matrix, CGE
Armington , P. S. (1969). The Geographic pattern of trade and the effect of price changes, IMF Staff Papers, 16(2): 176-199.
CSO (Central Statistical Organisation) (2006). National Account Statistics, Government of India.
De Janvry A. & Subbarao, K. (1986). Agricultural Price Policy and Income Distribution in India, Delhi: Oxford University Press.
Dervis, K., De Melo, J. & Robinson, S. (1982) General Equilibrium Models for Development Policy, Cambridge: Cambridge University Press.
Gunatilake, H., Pohit, S. & Sugiyarto, G. (2011)..Economy-wide impacts of biodiesel production and use in India: A computable general equilibrium model assessment, Asian Development Bank (ADB), South Asia Working Paper Series No. 4.
Narayana N. S. S., Parikh, K. S. & Srinivasan, T. N. (1991): Agriculture, Growth and Redistribution of Income: Policy Analysis with a General Equilibrium Model of India, Amsterdam: North Holland.
Naastepad C. W. M. (1998). The Public Sector Budget and Macroeconomic Performance, Oxford University Press.
Ojha, V. P. & Pradhan, B. K. (2009). Human capital formation and economic growth in India: A CGE Analysis, National Council of Applied Economic Research (NCAER-India), Programme No-H/-3/015.
Ojha, V. P., Pal, B. D., Pohit, S. & Roy, J. (2009). Social Accounting Matrix for India, Electronic copy available at: http://ssrn.com/abstract=1457628.
Panda, M. & Sarkar, H. (1990). Resource Mobilization through Administered Prices in an Indian CGE in Taylor Lance (ed.), Socially Relevant Policy Analysis, Cambridge, MA: MIT Press.
Panda, M. & Quizon, J. (2001). Growth and Distribution under trade Liberalisation in India, Chapter-8 in A. Guha, K.L. Krishna and A.K. Lahiri (ed.): Trade and Industry: Essays by NIPFP-Ford Foundation Fellows, National Institute of Public Finance and Policy, New Delhi.
Panda, M. & Ganesh-Kumar, A. (2008). Impact of trade liberalisation on Poverty and Food Security in India, Indira Gandhi Institute of Development Research, Mumbai, Working Paper No. WP- 2008-013.
Parikh, K. S., Narayana, N. S. S., Panda, M., Ganesh-Kumar, A. (1997). Agricultural trade liberalisation: Growth, welfare and large country Effects, Agricultural Economics, 17(1): 1-20.
Taylor, L. (1983). Structuralist Macroeconomics, New York: Basic Books.
Saluja, M. R. & Yadav, B. (2006). Social Accounting Matrix for India 2003-04, India Development Foundation, Project funded by Planning Commission, Government of India.
Sinha, A., Siddqui, K. A., Munjal, P. & Subudhi, S. (2003). Impact of Globalization on Indian Woman Workers: A Study with CGE analysis, Working Paper, National Council of Applied Economic Research.
Subramanian, S. (1993). Agricultural Trade Liberalisation and India. Paris: Development
Centre, OECD.
Storm, S. (1993). Macro-economic Considerations in the Choice of Agricultural Policy. London: Avebury.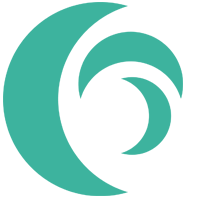 Abstract Views: 404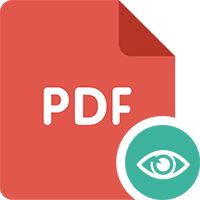 PDF Views: 113