Author Details ( * ) denotes Corresponding author

1.

*

K. B Singh, DCFS, Central University of Jharkhand, Ranchi, Jharkhand, India (kbsingh@outlook.com)
The exchange rate is the domestic price of a unit of foreign currency. There has always been a consistent fluctuation in the exchange rate of Bhutanese currency against major currencies. These fluctuations in exchange rates obstruct businesses involved in international trade. Micro-Small and Medium Enterprises such as the handicraft sector are one of the major exporters in Bhutanand helps in the generation of the scarce foreign reserve for the economy. This study explains the movement of import and export figures of the handicraft sector with fluctuation of the exchange rate. The annual export and import figures and the annual average exchange rate between the US dollar and Ngultrum (the Bhutanese currency) from 2013 to 2019 have been used for analysis. The study shows how the import and export of handicrafts move when the Bhutanese currency appreciates and depreciates with USD. Further, the study finds that there is a positive correlation between export-import and exchange rate, but this is high for imports.
Keywords
International Trade, Export, Import, Exchange rate, Balance of Trade.
Cashin, P., & Sahay, R. (2004). Commodity Currencies and the Real. Journal of Developmental Economics, 239-268.

Chen, Y. C., & Rogoff, K. (2003). Commodity Currencies and Empirical Exchange. Journal of International Economics, 133-160.

Engel, C., Mark, N. C., & West, K. D. (2007). Exchange rate model are not as bad as you think. Nber working paper series, 110-112.

Hossain, M. (2009). Institutional Development and the Choice of Exchange. The Journal of the Japanese and, 46-53.

Islam, M. A. (2003). Exchange Rate Policy of Bangladesh. CPD Occasional Paper series,, 3-5.

Rodriguez, C. A. (1980). The Role of Trade Flows in Exchange Rate Determination. The Journal of Political Economy, 1148-1158.

Shafiq, a. r., alif, a. s., & khan, h. (2012). Determinants of exchange rate and its impact on pakistani economy. Global journal of management and business research, 110-115.

Twarowska, k., & kakol, m. (2014). Analysis of factors affecting fluctuatuion in exchange rate of polish zloty against euro. Human capital without borders, 15-18.

Uddin, k. m., Quaosar, G. a., & Naudi, d. c. (2013). Factors affecting the fluctuation in exchange rate of bangladesh. The international journal of social sciences, 30-37.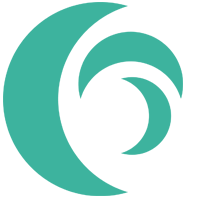 Abstract Views: 6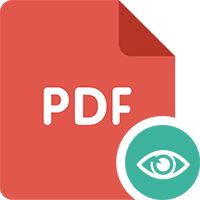 PDF Views: 38