Author Details ( * ) denotes Corresponding author

1.

*

Basu Garg, Assistant Professor, Commerce, Govt. College Bilaspur, Himachal Pradesh, India (dr.basugarg@yahoo.com)
People save and investment money to secure their future and minimise uncertainty in their life. There are many demographical factors viz. income, family size, occupation etc. that can influence savings of a person. Likewise, there are different investment options such as bank deposits, postal saving, real estate, shares etc. which can be used by a person to invest his savings. Each investment option has its own merits and demerits. Some are very risky while others are moderately or less risky. Further it is also true that saving and investment are indispensable for economic development of a country, especially for a developing country like India where rate of capital formation is low. Since Himachal Pradesh is a vibrant state of the country and it comprises of employees of different income levels, the present study has been taken to examine the saving and investment pattern of teachers in general and college teachers in specific in Himachal Pradesh. College teachers were found to be risk-averse with majority of college teachers adopting less risky pattern of investment portfolio. Also, there was no significant correlation found between selected demographic variables and pattern of investment.
Keywords
Saving, Investment, Risk , Return, Economic development.
Bosumatari, D. (2014). Determinants of saving and investment behaviour of tea plantation workers: An empirical analysis of four tea gardens of Udalguri. Pragati: Journal of Indian Economy, 1(1) 144-164.
Dhawan, D., & Mehta, S. (2019). Saving and investment pattern: Assessment and prospects. ACRN Journal of Finance and Risk Perspectives, 8, 123-132.
Geethu, G., Dorepalli, P., & Preetha, R. (2018). An insight into the savings and investment pattern of salaried employees working in private sector of shipping industries at ernakulam. International Journal of Pure and Applied Mathematics, 118(18), 1347-1363.
Kulal, A., Alsabahi, A., & Al-Gamal, E. (2019). Analysis of investment pattern of different class of people: A review. Journal of Social Welfare and Management, 11(2) (Special Issue), April – June.
Lokhande, M. A. (2015), A study of investment awareness and patterns of savings and investments by rural investors. Indian Journal of Finance, 9(7) 22-31.
Mohd, S., & Verma, O. P. (2018). Saving and investment pattern of rural households of Himachal. Pragati: Journal of Indian Economy, 5(2), 75-86.
Patil, S., & Nandawar, K. (2014). A study on preferred investment avenues among salaried people with reference to Pune , India. IOSR Journal of Economics and Finance (IOSR-JEF), 5(2), 09-17.
Rohatgi, S. K., Kavidayal, P. C., & Singh, K. K. (2019). A study of savings and investment patterns of small investors: A Literature Review. International Journal of Scientific and Technology Research, 8(12), 3685-3688.
Sood, D., & Kaur, N. (2015.) A study of saving and investment pattern of salaried class people with special reference to Chandigarh (India). International Journal of Research in Engineering, IT & Social Sciences, 5(2), 1-15.
Umeshah, S., & Neelakanta, B. C. (2019). Saving and investment behavior of rural households. International Journal of Information Movement, 3(9), 1-5.
Weblinks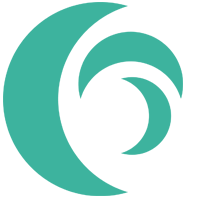 Abstract Views: 21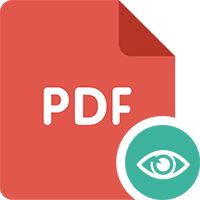 PDF Views: 18