Author Details ( * ) denotes Corresponding author

1.

*

Basu Garg, Assistant Professor, Commerce, Govt. College Bilaspur, Himachal Pradesh, India (dr.basugarg@yahoo.com)
2. Vikas Chander, Assistant Professor, Economics, Govt. College Hamirpur, Himachal Pradesh, India (vkschand78@gmail.com)
Since 24th March, 2020 India has been under complete lockdown immediately after following a voluntary 'Janta Curfew' on the appeal of Hon'ble Prime Minister Mr. Narender Modi to combat Covid-19 a worldwide pandemic. It has punched the Indian economy adversely which has already been suffering with sluggish growth rate in GDP. In the era of globalization where countries across the world are interdependent to fulfill their needs, COVId-19 has affected imports and exports adversely. According to Chief Economic Advisor, KV Subramanian the GDP growth in the first quarter (April to June) is likely to range between one to two percent due to Covid-19 led crisis and subsequent lockdown. Moreover, surveys by industry bodies have revealed that businesses are grappling with tremendous uncertainty about their future. It is not a good sign for a labour intensive country like India where unemployment rate is already higher. Keeping in view these facts the present paper has been presented to discuss the impact of Covid-19 on Indian economy and to suggest remedial measures thereof. The study is secondary data based and the same has been collected from different published reports, newspapers/magazines and internet.
Keywords
Covid-19; Gross domestic product; Per capita income.
Babu, S. M., & Jithin, P. (2020). Reviving industrial growth. Economic and Political Weekly, 55(30), July 25.
Das K. K.,& Patnaik, S. (2020). The impact of Covid 19 in Indian economy: An empirical study. International Journal of Electrical Engineering and Technology,11(3), 194-202.
Government of India. (2020). Economic Survey, 2019-20.
Kumar, A. (2020). Impact of COVID-19 and what needs to be done. Economic and Political Weekly, 55(14), April 4.
NSO. (2020). Press note on estimates of GDP for Q1(April-June) 2020-21.
Rakshit, D., & Paul, A. (2020). Impact of Covid-19 on Sectors of Indian economy and business survival, strategies. International Journal of Engineering and Management Research, 10(3), 51-55.
Weblinks
https://www.livemint.com/companies/people/gdp-growth-to-hover-between-1-to-2-in-q1-fy21-cea-kv-subramanian-11588599160797.html
http://www.ficci.in/ficci-in-news-page.asp?nid=22484.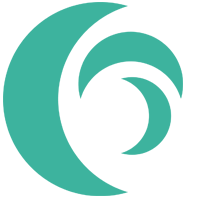 Abstract Views: 37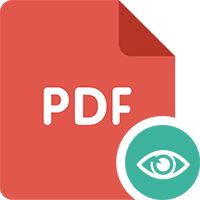 PDF Views: 12